As seen on
Give your pet a soft present!
By experiencing the most soothing and sound sleep, your pets can stay happy and healthy. Not just that, the relaxing rest space will help them combat anxiety and frustration. While you are away, your pets can feel safe inside the most wonderful space that they can call 'HOME'.
No more worrying about your pets being awake while you are deep in sleep. Our calming dog bed, crafted with soft fur coats will make your pets sleep like a new-born.
Is that too much to ask for? Well, you know it is not. After all, just a few bucks can allow your canines to feel pampered even when you aren't around to pet them.
Why Calming Dog Bed
The options are many when it comes to choosing beds for your pets. However, not every bed can feel like home to your furry friends. More than just providing them with a permanent space to sleep, beds could do a lot more.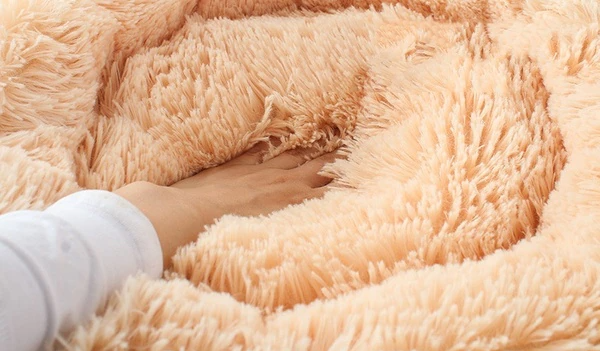 Orthopaedic Supported Design
The precisely selected material and soft fur provide support to the muscles and raised borders to take care of the neck when your pets sleep inside the bed. In short, the bed keeps the dogs away from joint and muscle pains.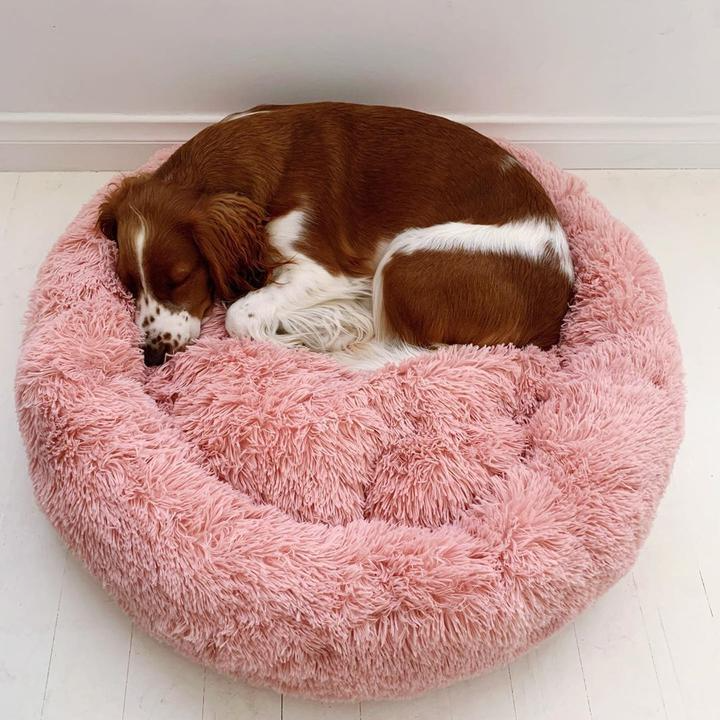 Versatile in Its Use
Not just designed for home use, but you can use it outside too. From the patio to the garden, with a high-quality design, our donut dog beds will always keep your pets anxiety-free, regardless of where you guys are.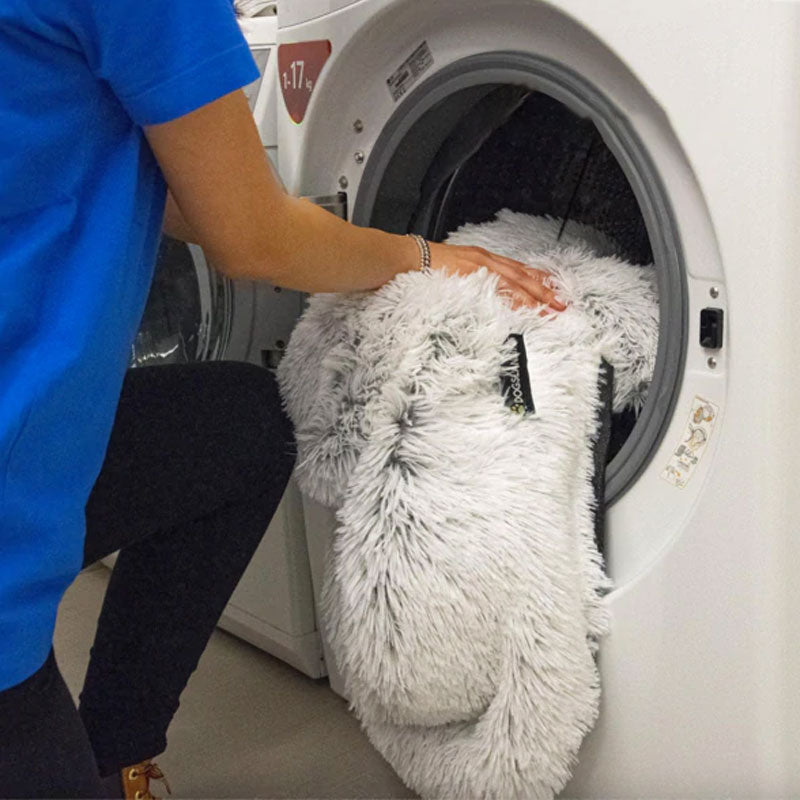 Machine Friendly
Boasting a robust design and high-quality material, our anti anxiety dog beds are far from sophisticated. With machine washable covers that are easy to remove, cleaning becomes a piece of cake. Plus, you do not need to wash the entire bed.
Benefits of Calming Dog Bed

Relieves Nervous System
Stuffed with plush material which is highly breathable, our anti anxiety dog beds ensure the highest level of relaxation. This helps relieve the nervous system of the canines and keeps them happy.

Raised Rims for Sense of Security
Raised rims aren't just for style, but inculcate the feeling of security among your pets. This reduces the stress levels to keep your furry friends fresh and healthy.

Extra Padding for Added Comfort
Your pets will feel comfortable and cosy when sleeping inside the calming dog bed. The extra padding and furry coat create a space that seems like home, mimicking the mother's essence.


14-Day returns
& exchanges

Flexible Payment
Safe & Secure

Customer Service
24/24, 7/7
Why Calming Dog Beds UK?
Super soft and extra padding
Removable & Washable covers
Soft and Comfortable Long Plush
Free Shipping from the UK